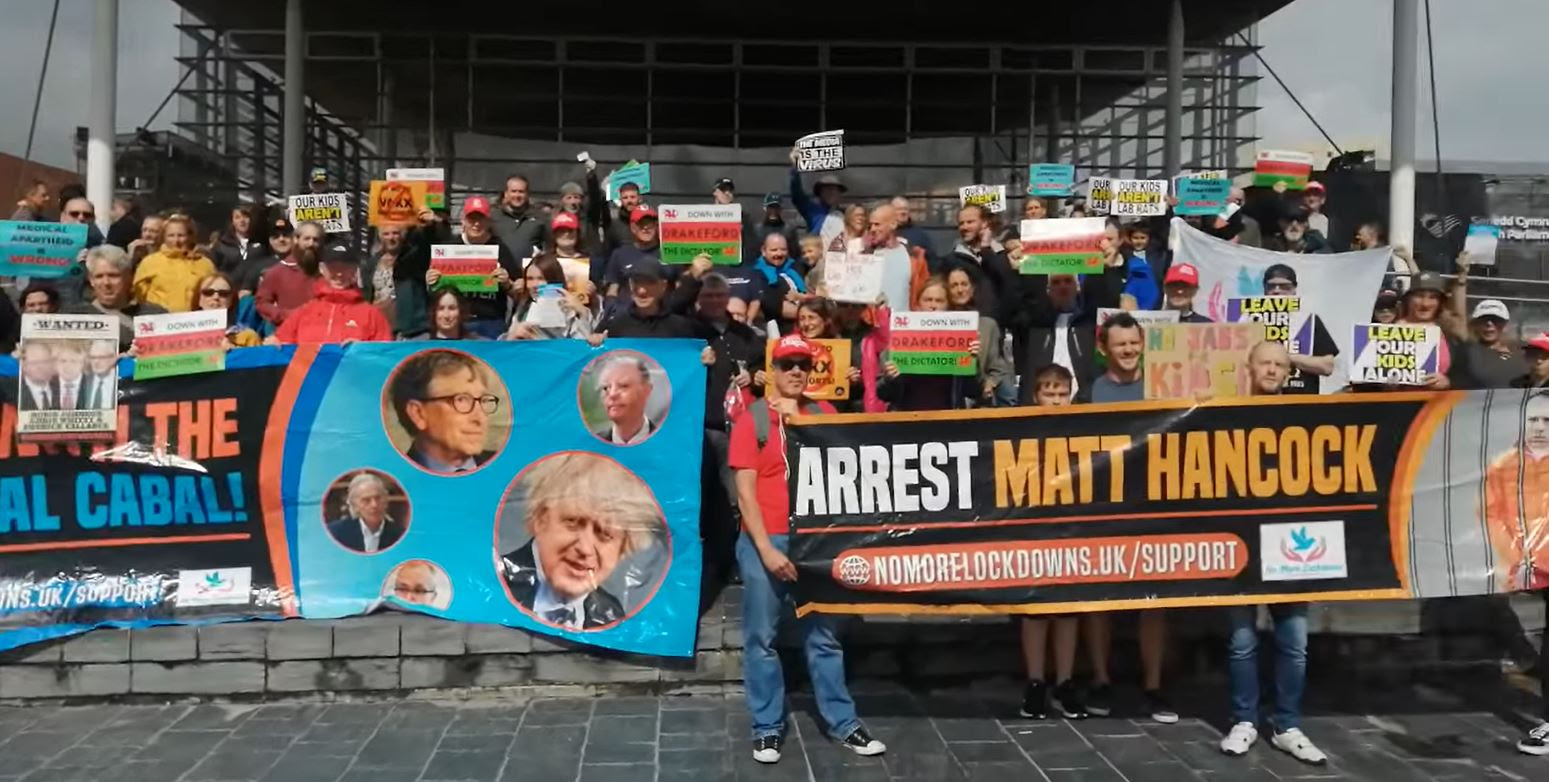 It was really wonderful to be in Cardiff yesterday and meet the good people of Wales and a far doing their bit in fighting for freedom. We look forward to the day when tens of thousands will be there letting the corrupt politicians know they will not tolerate this any longer! You can watch all our videos from yesterday, including my speech, by
 

clicking here and scrolling up on Telegram

 

(remember to subscribe to our channel when you are there). I will be out in Glasgow next Saturday, Ayrshire the week after, Inverness on the 28th and Darlington on the 11th of September so please put those dates in the diary if you are nearby. 

On Thursday I wrote to you to say that we had a target of 10 roadside teams to receive the massive roadside posters that highlight the lies behind lockdowns and also to make sure parents and young people make a fully informed choice on health matters related to Covid19. I am delighted to say that thanks to the continued generosity of our supporters we will be sending out 20 of these next week across the entire UK, we can't wait for the videos and photos of these that we will get up on our social media ASAP! In total each pack of 10 massive boards costs around £150 to produce and then send out which represents great value as a supporter is printing these up. If you and your fellow campaigners want a set please email
 

[email protected]

 

and we would ask that you make a contribution towards these as much as you can. If you are unable to contribute we will do our best to try and get these out to you depending on funds raised. Keep in mind they are pretty big and bulky so you will need a car and 10 people to spread the message along a road or on a roundabout.
The 10 signs will say: 
1. Can we trust the media?
2. Or do the media push agendas?
3. Why vaccinate teens?
4. When teens dying of COVID is rare
5. Vaccines are harming our teens
6. Even killing our teens!
7. UK Vaccine Deaths: 1517
Adverse Reactions: 1,102,228
8. 5400% Increase in miscarriages*
*Official Gov't Data
9. After taking an experimental vaccine
10. Honk if you're concerned!
You can also chip in below to make sure we can get these out as far and wide as possible. 
There is a dedicated Telegram Group we are happy to be supporting called the Rebels on Roundabouts who are facilitating this and also doing a brilliant job getting people out in key locations and you can find all the information about these to take part and also roadside events here:
https://t.me/RebelsOnRoundabouts
If you have emailed me recently and I haven't been unable to respond I am just really busy just now sorry but I will do my best to reply! 
Kind Regards,
David Clews