I need you to listen to me and trust me on this approach. I am 100% certain that members of the BBC 'Misinformation Unit' have clearly broken their social media policies with their coverage of yesterdays demonstration. We condemn the personal abuse that these individuals are receiving but as a publicly funded broadcaster with clear rules we must ensure accountability amongst their staff members.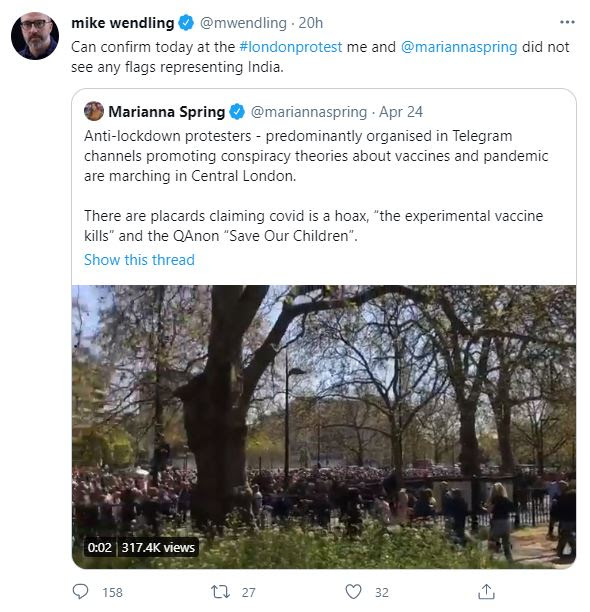 The BBC's policies clearly defined which can be
 

found here

 

say:
Section 2 Rule 3 above requires that you do not express a personal opinion on matters of public policy, politics, or 'controversial subjects' if your work requires you to maintain your impartiality, ie. if you are working in news and current affairs (across all Divisions) and factual journalism production or senior management. Nothing should appear on your personal social media accounts that undermine the perception of the BBC's integrity or impartiality.
Expressions of opinion on social media can take many forms – from straightforward tweets, posts or updates, sharing or liking content, following particular accounts or using campaigning or political hashtags. You should consider carefully every comment before posting.
Avoid the temptation to post quickly and without thinking about the language you are using or how it could be perceived.
Be wary of 'revealed bias', whether through likes or re-posting other posts, so that a bias becomes evident, and 'inferred bias' where a post is impartial but loose wording allows readers to infer a bias where there is none. Following social media accounts which reflect only one point of view on matters of public policy, politics or 'controversial subjects' may create a similar impression.
Things not to do
For all colleagues:
a) Do not be drawn into ill-tempered exchanges, or exchanges that will reflect badly on you, or the BBC.
b) Do not post when your judgement may be impaired.
i) Do be open to, seek, and respect the widest range of opinion and reflect it.
j) If you are "live tweeting" a story, do clearly indicate it is developing and your posts are not a final or settled view.
k) Do think how to signal that a post is a professional judgement, not a personal opinion, with caveats or links to context.
As you can see above both Mike Wendling and Marianna Spring are clearly in breach of these policies with their social media feeds so can you POLITELY e-mail the BBC and ask them as a matter of urgency to look into this matter and investigate accordingly? Emphasise the high standards we expect of our publicly funded broadcaster and their very important role in these very serious times especially those dealing with 'mis-information'.
I have already sent my complaint in.
David Clews